Are You Ready for CECL Model Validation? The Answer Is a Resounding … Maybe.
Subscriber Content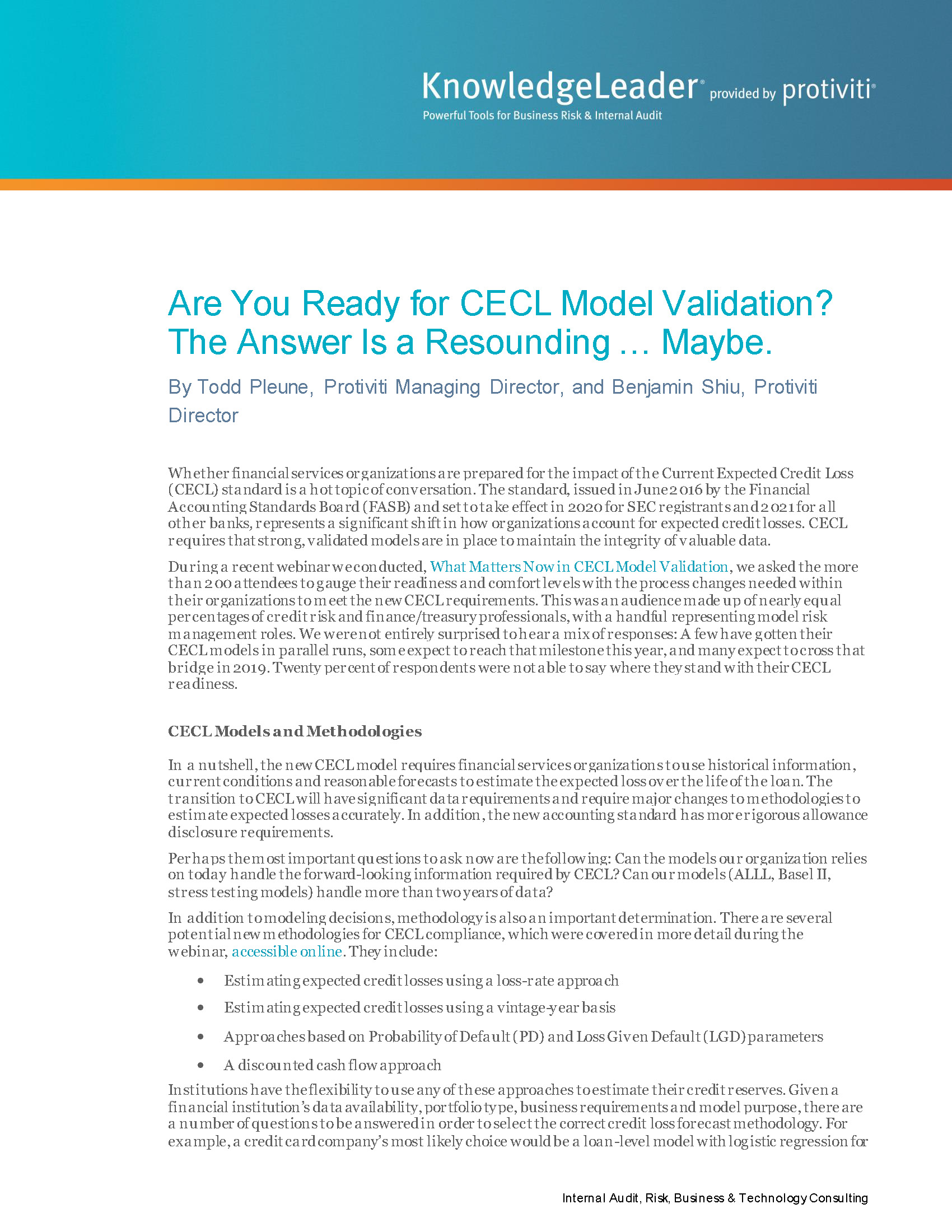 Whether financial services organizations are prepared for the impact of the Current Expected Credit Loss (CECL) standard is a hot topic of conversation. The standard, issued in June 2016 by the Financial Accounting Standards Board (FASB) represents a significant shift in how organizations account for expected credit losses.
In a nutshell, the new CECL model requires financial services organizations to use historical information, current conditions and reasonable forecasts to estimate the expected loss over the life of a loan. This article outlines several potential new methodologies for CECL compliance and what methodology our webinar attendees expect to use for CECL estimation.