Business World Complexity Requires Sophisticated Enterprise Risk Management: So How Do You Get There?
Subscriber Content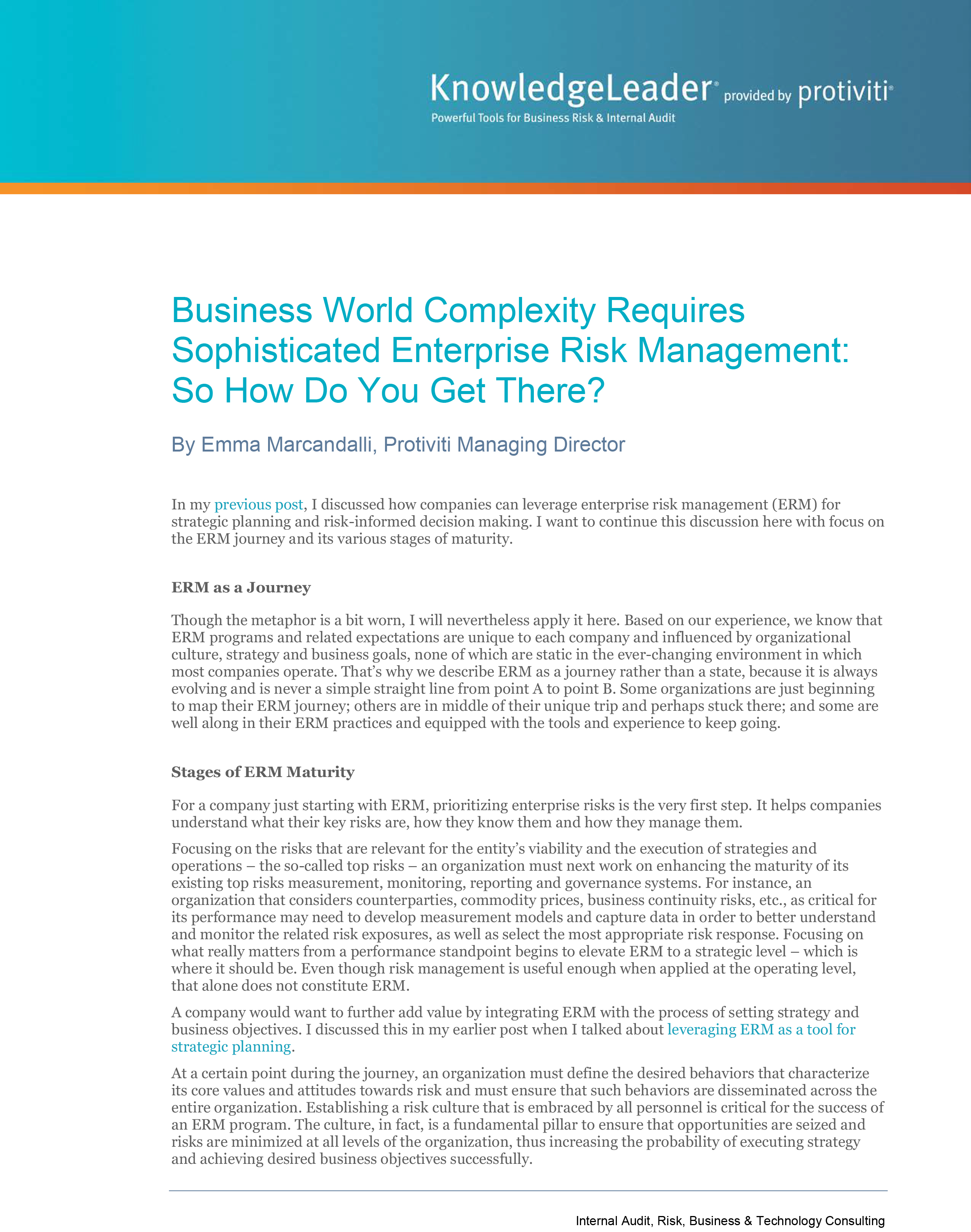 Last year, Protiviti conducted a webinar, Deriving Value from the Updated COSO ERM Framework. The webinar was hosted by Protiviti directors: Emma Marcandalli, managing director, Protiviti Italy; Dolores Atallo, a managing director in the risk and compliance practice; Jim DeLoach, managing director and member of the COSO Advisory Council; and Bob Hirth, senior managing director, COSO chairman, and member of the Sustainability Accounting Standards Board.
In this article, Emma Marcandalli answers some of the fundamental enterprise management (ERM) questions posed by attendees of this webinar and discusses the ERM journey and its various stages of maturity.