Could SEC Charges Have Been Predicted for GT Advanced Technologies?
Subscriber Content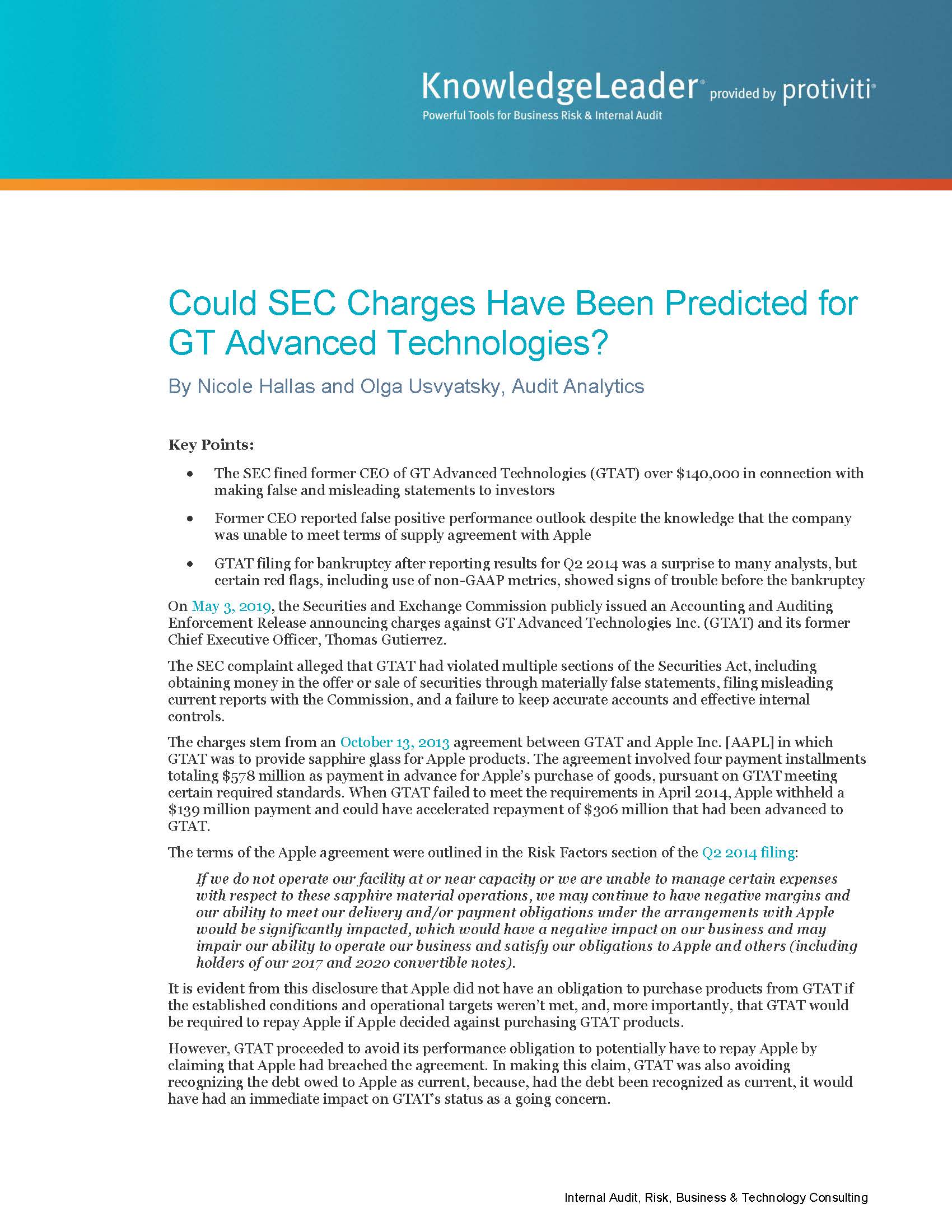 On May 3, 2019, the Securities and Exchange Commission (SEC) publicly issued an Accounting and Auditing Enforcement Release announcing charges against GT Advanced Technologies Inc. (GTAT) and its former CEO, Thomas Gutierrez. The SEC complaint alleged that GTAT had violated multiple sections of the Securities Act, including obtaining money in the offer or sale of securities through materially false statements, filing misleading current reports with the Commission, and a failure to keep accurate accounts and effective internal controls.
In this article, Audit Analytics explains exactly what led to the SEC's charges and the red flags that showed signs of trouble along the way.