COVID-19 Vaccine — Is Your Organization Prepared to Meet Compliance Requirements?
Subscriber Content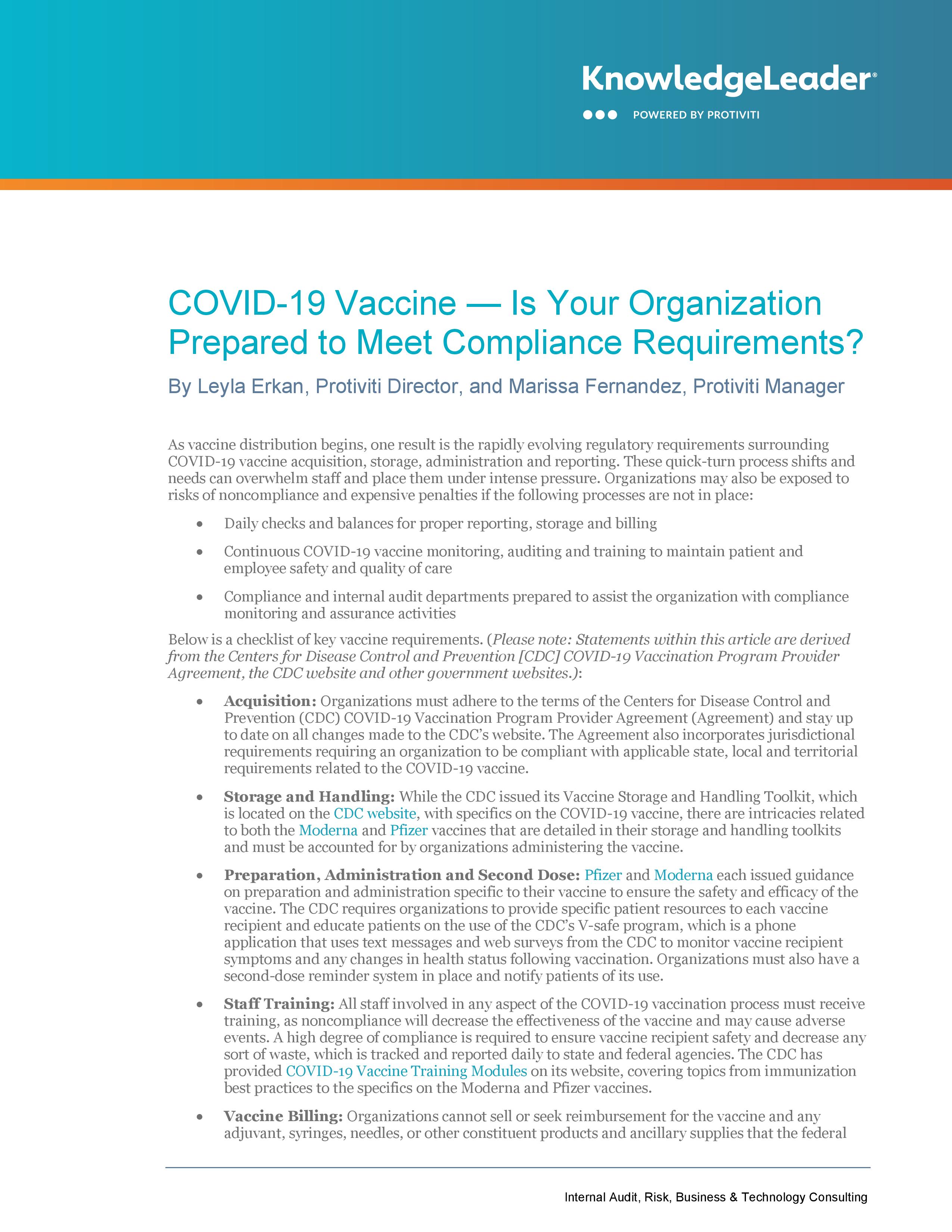 As vaccine distribution begins, one result is the rapidly evolving regulatory requirements surrounding COVID-19 vaccine acquisition, storage, administration and reporting. These quick-turn process shifts and needs can overwhelm staff and place them under intense pressure. Organizations may also be exposed to risks of noncompliance and expensive penalties if certain processes are not in place.

In this article, we include a checklist of key vaccine requirements organizations can use to ensure that their policies and procedures are up to date.