Retailers, Tech Firms and Financial Services Providers: It's Time to Shape the Future of Mobile Payments—Are You Ready?
Subscriber Content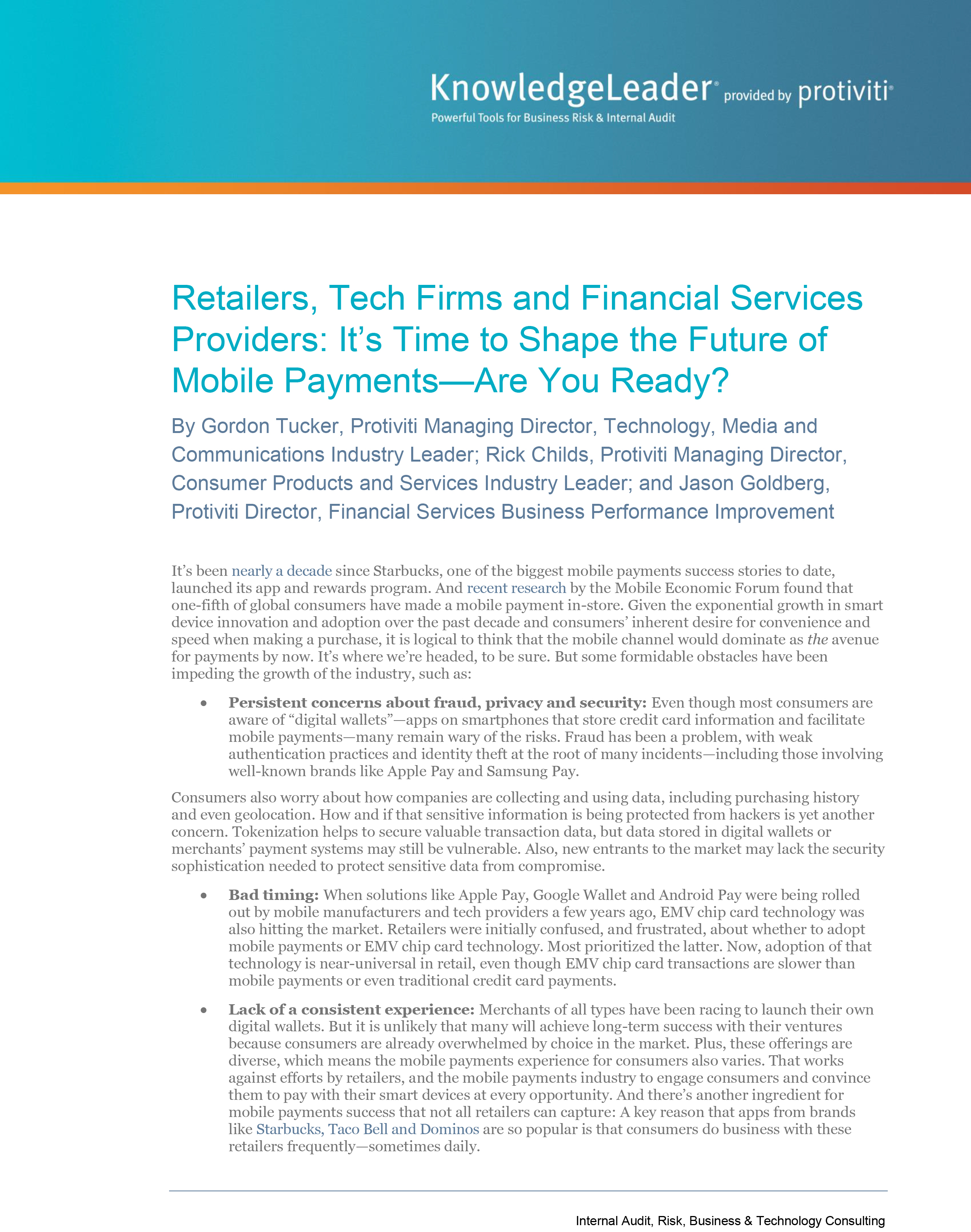 Recent research by the Mobile Economic Forum found that one-fifth of global consumers have made a mobile payment in-store. Given the exponential growth in smart device innovation and adoption over the past decade and consumers' inherent desire for convenience and speed when making a purchase, it is logical to think that the mobile channel would dominate as the avenue for payments by now.
This article summarizes the obstacles that have impeded the growth of the mobile payment industry, as well as strong trends in motion that will help to drive mobile payments innovation and consumer adoption.