Trade, Populism and the Price of Progress: How Is Your Industry Adjusting?
Subscriber Content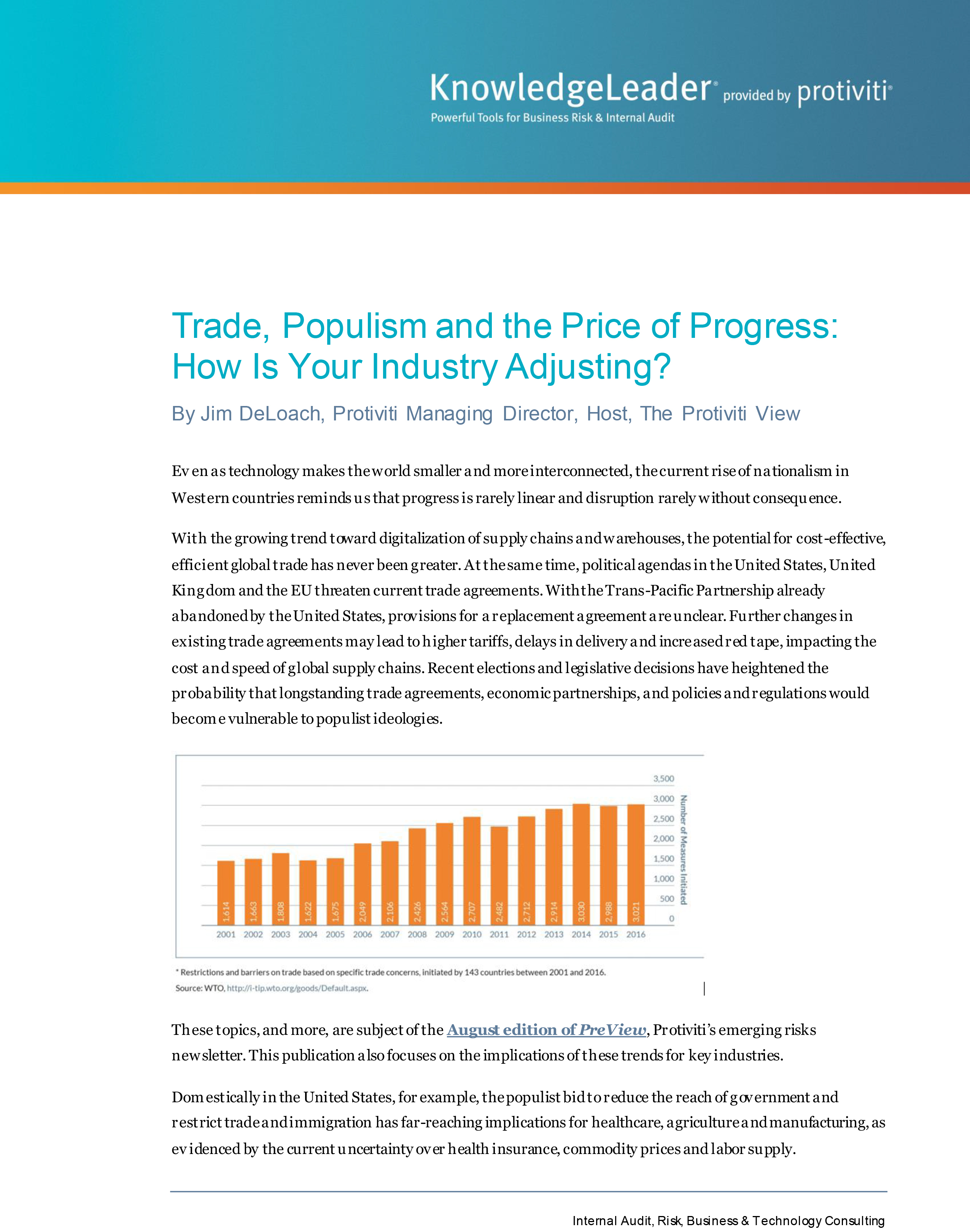 With the growing trend toward digitalization of supply chains and warehouses, the potential for cost-effective, efficient global trade has never been greater. In developed countries especially, jobs involving routine tasks, such as clerical work, are increasingly replaced by technology, leading to job displacement or underemployment of middle income workers.
History has shown that such disparities contribute to social unrest, initially in the form of financial crises and later as civil and political unrest. These global trends carry huge implications for industries that have become, by now, inextricably interconnected through their global supply chains and geographically dispersed partners and vendors.