High-Tech Company Internal Audit Plan Report to the Audit Committee
Subscriber Content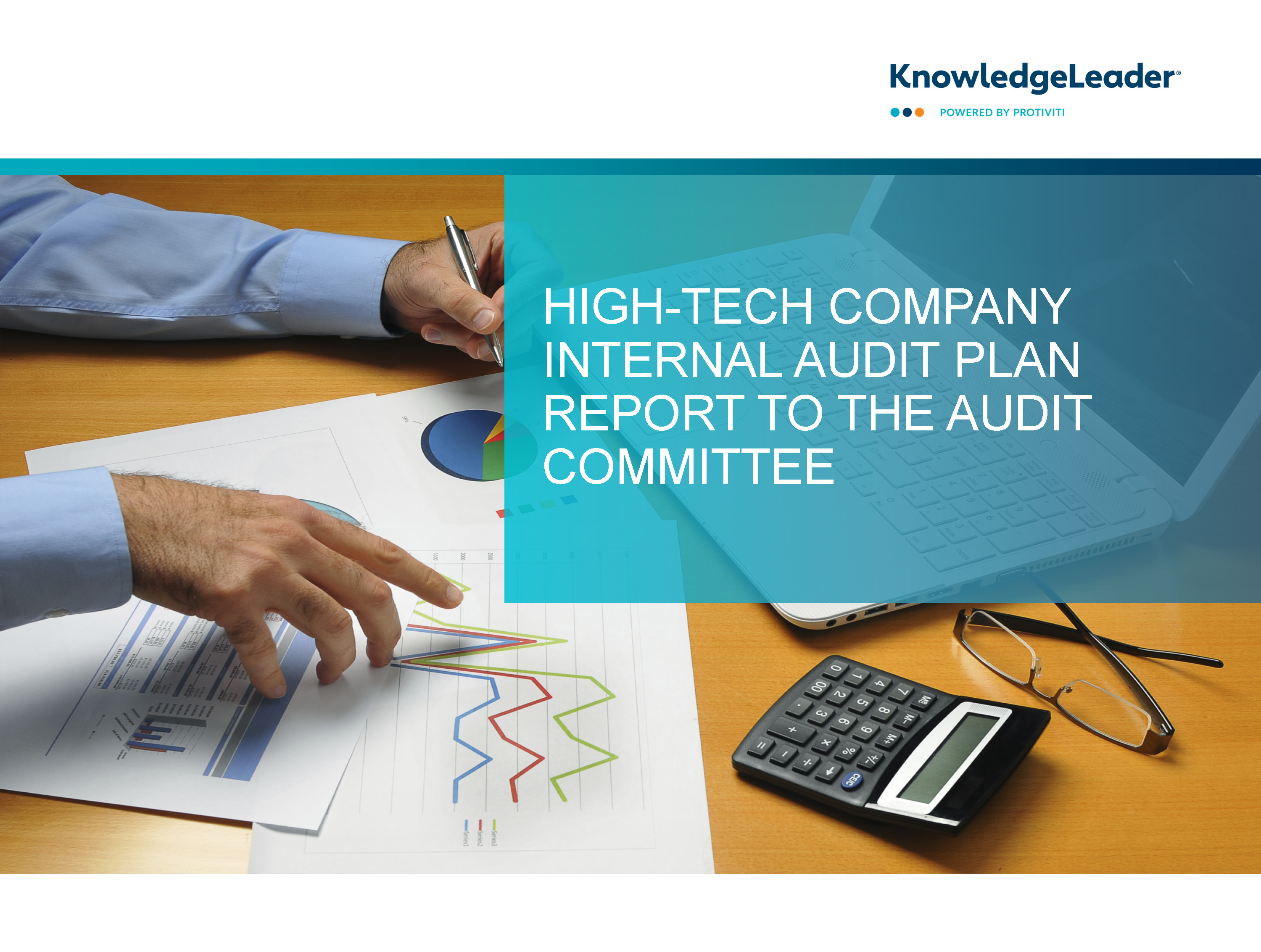 This report provides findings from a business self-assessment (BSA) at a company and also consists of a proposed internal audit plan.
A business self-assessment session is a focused discussion of risks facing the corporation and evaluation of the effectiveness of management controls designed to mitigate exposures. The objectives of the business self-assessment session were increase awareness and create common understanding of business risk (a common language); facilitate understanding of the need to manage business risks; identify and prioritize key business risks; assess current management of key business risks; and facilitate the development of an ongoing internal audit plan.
In this sample, during the self-assessment session, management discussed the definition, significance, likelihood and effectiveness of management controls over risks challenging the company. Internal audit utilized electronic voting software to measure management's perceptions regarding risks.
Checklists & Questionnaires