Robert Half ESG Lead: Sustainability Will Be a Competitive Advantage for Companies That "Get It"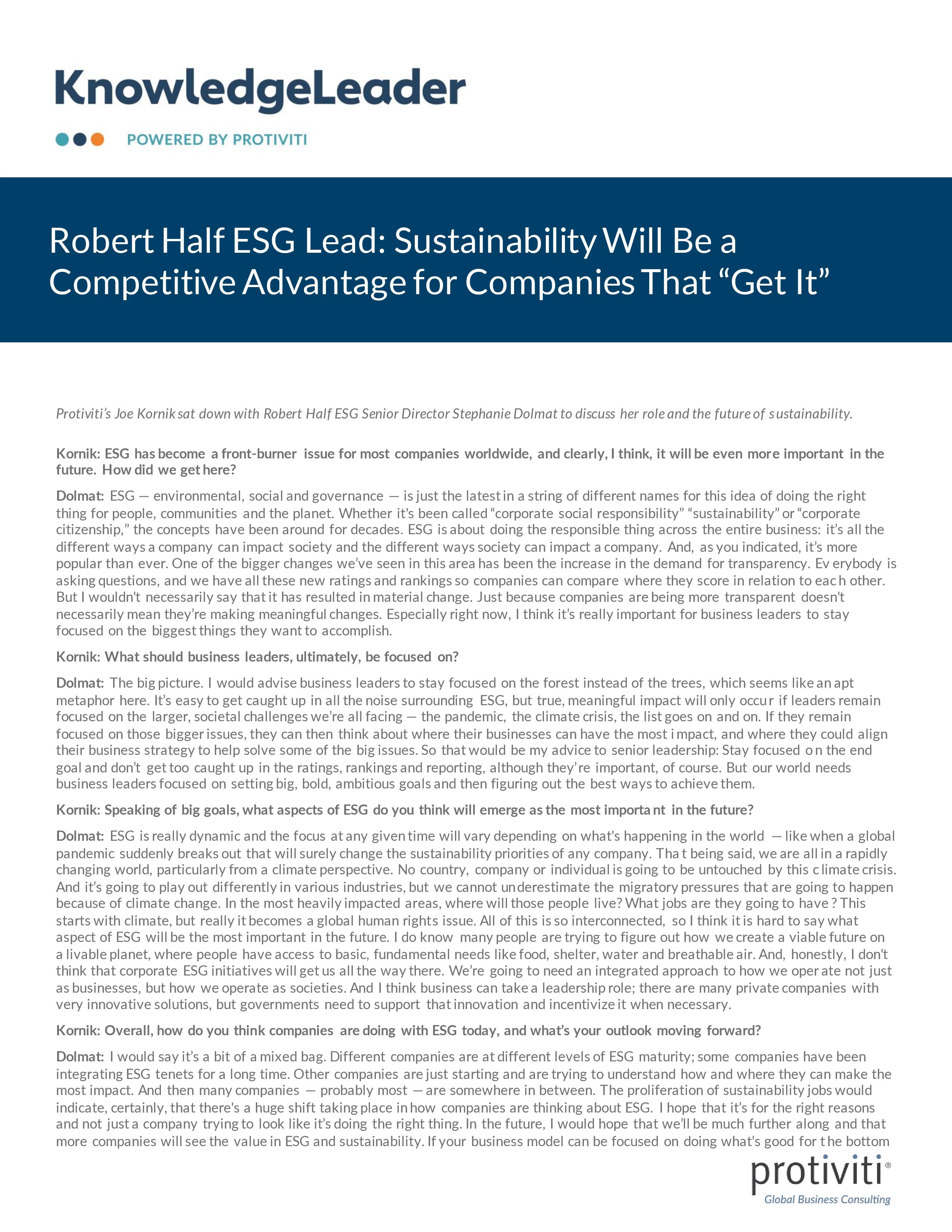 Stephanie Dolmat is the senior director of ESG for Robert Half where she collaborates across the company in demonstrating all the ways Robert Half operates as a responsible business. "That includes how we're fostering diversity, equity and inclusion with our employees, in our supply chain and with our clients; how we're being responsible environmental stewards; and how we treat people in all our company interactions, including keeping in mind their fundamental human rights," she says. Joe Kornik, VISION by Protiviti's editor-in-chief, sat down with Dolmat to discuss the future of sustainability and her role as senior director of ESG for Robert Half.
Click the download button to read the full podcast transcript or listen to it here.