MRT Jakarta CEO: Massive Metro Project Will Make the City More Mobile, Modern and Sustainable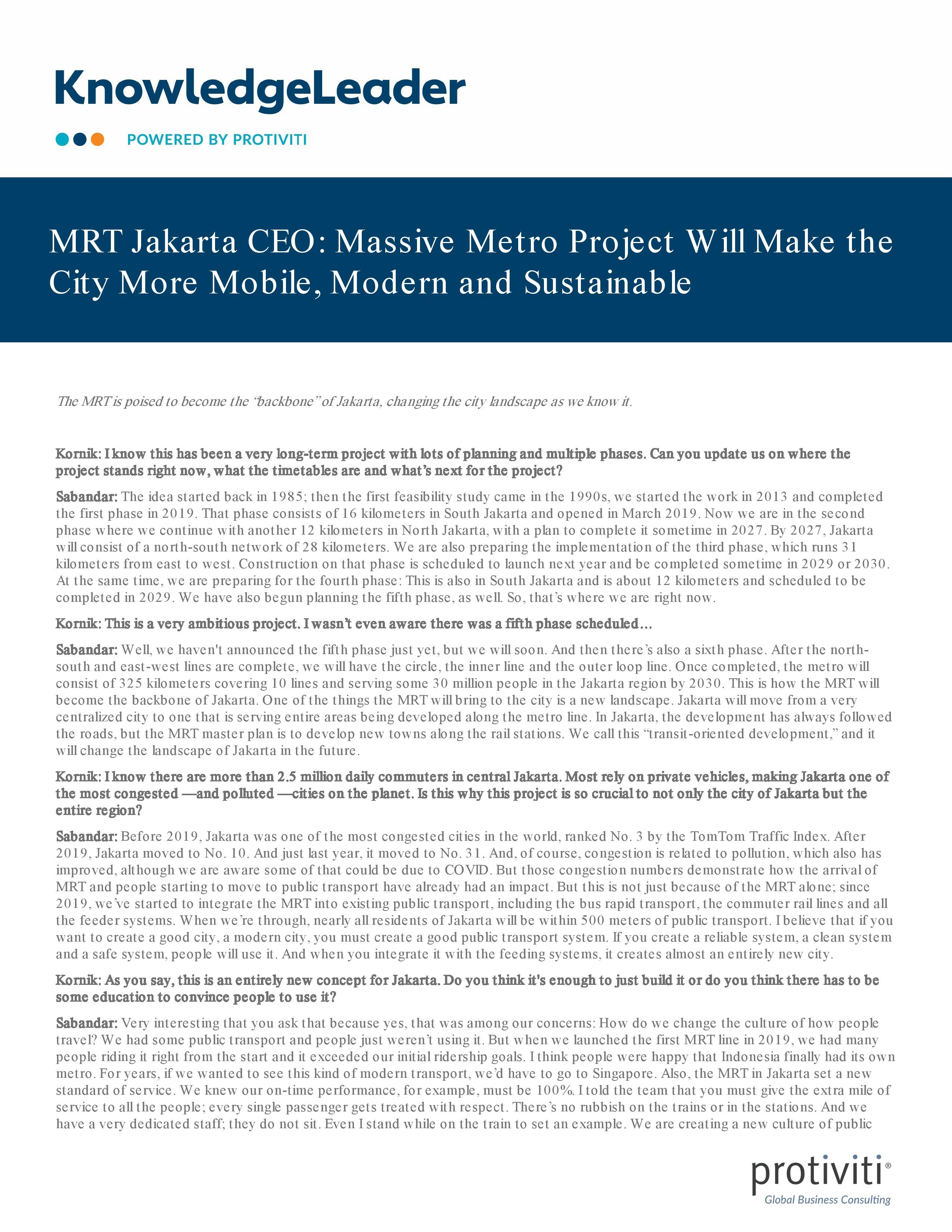 Construction of Jakarta's Mass Rapid Transit (MRT) system began in 2013, but the first concept of a metro in Jakarta dates to the 1980s. The first phase of the project finished in 2019 and has already exceeded its target of serving 65,000 passengers per day, says Jakarta MRT CEO William Sabandar. VISION by Protiviti's Editor-in-Chief Joe Kornik caught up with Sabandar to discuss the ambitious project that's been nearly 45 years in the making and how it will impact Jakarta's future. 
Click the download button to read the full interview transcript.