Accelerating Digital and Net-Zero Sustainability Transformations With Microsoft's Alex Robart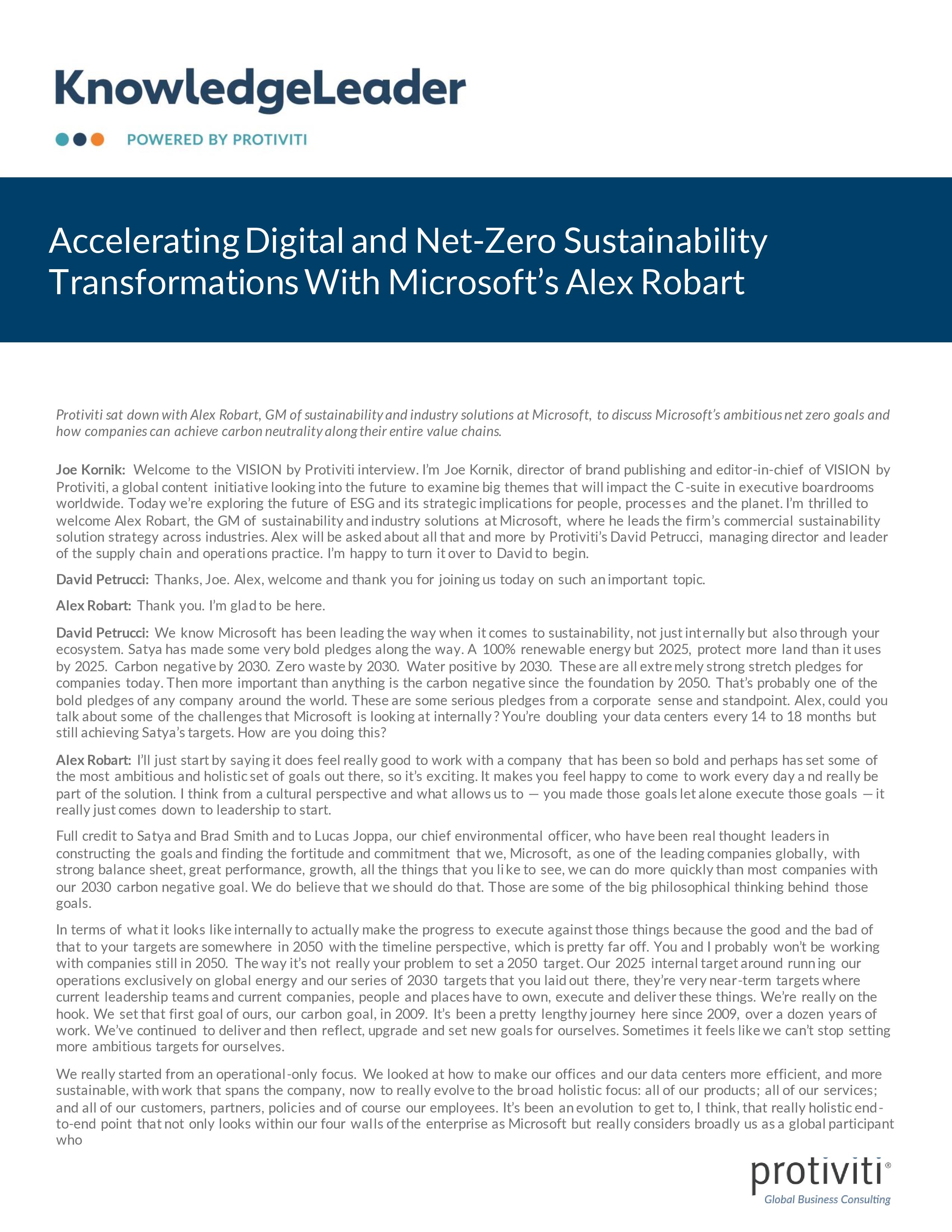 David Petrucci, leader of Protiviti's supply chain and operations practice, recently sat down with Alex Robart, GM of sustainability and industry solutions at Microsoft, to discuss Microsoft's ambitious net zero goals and how Microsoft technology, specifically its cloud for sustainability, can help companies track, measure and control Scope 1, Scope 2 and Scope 3 emissions to achieve carbon neutrality along their entire value chains. There are formidable challenges on the way, but Microsoft is up to them.
Click the download button to read the full podcast transcript or listen to it here.