Protiviti Executive VP: DEI Must Be Viewed as a Core Component of a Company's ESG Strategy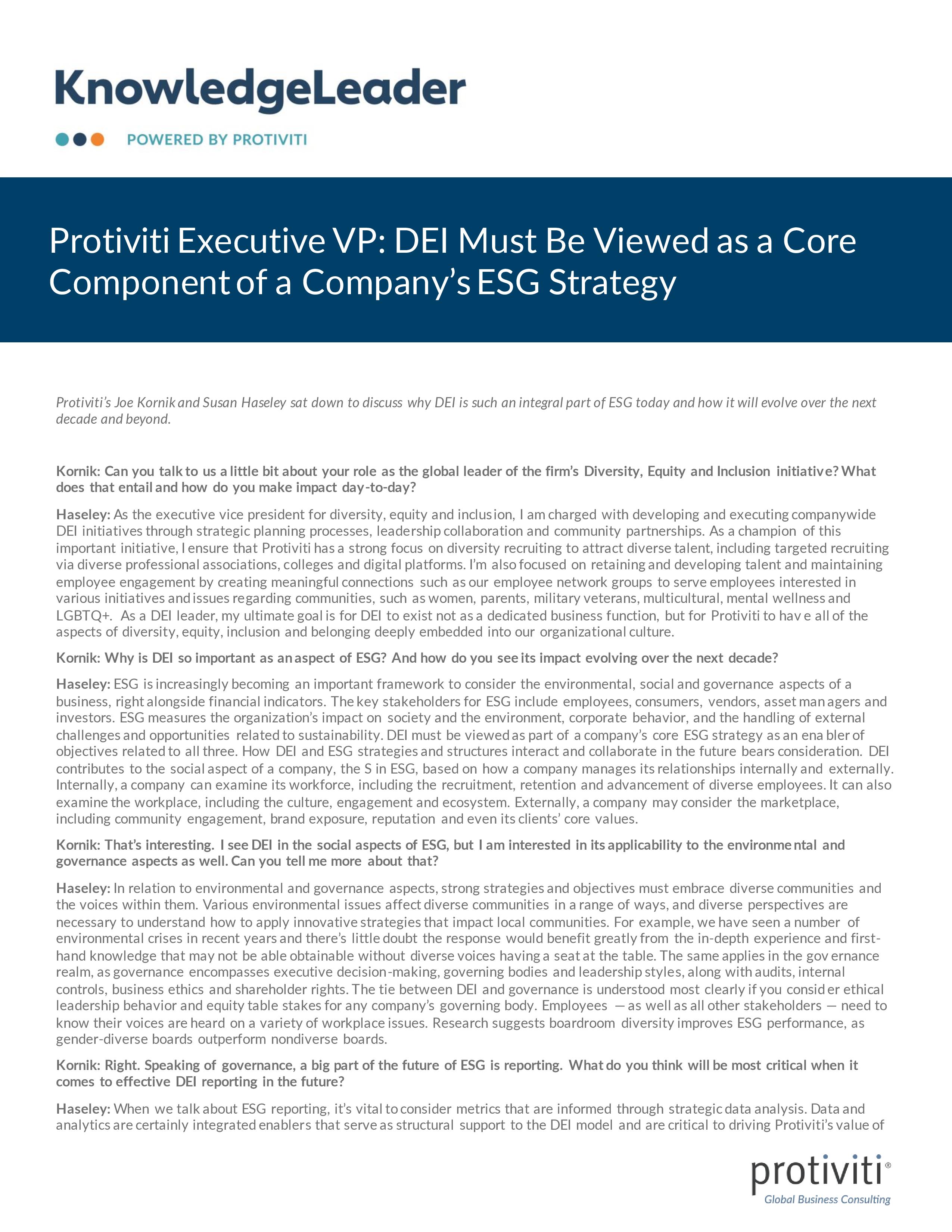 Susan Haseley is a Protiviti executive vice president and global leader of the firm's Diversity, Equity and Inclusion initiative. Haseley has more than 30 years of experience in providing risk and technology consulting and internal audit services. Haseley has been with the firm since its inception in 2002. She sat down with Joe Kornik, editor-in-chief of VISION by Protiviti to discuss why DEI is such an integral part of ESG today and how it will evolve over the next decade and beyond.
Click the download button to read the full podcast transcript or listen to it here.