AstraZeneca: Providing Assurance to Help the Business Push the Boundaries of Science to Deliver Life-Changing Medicines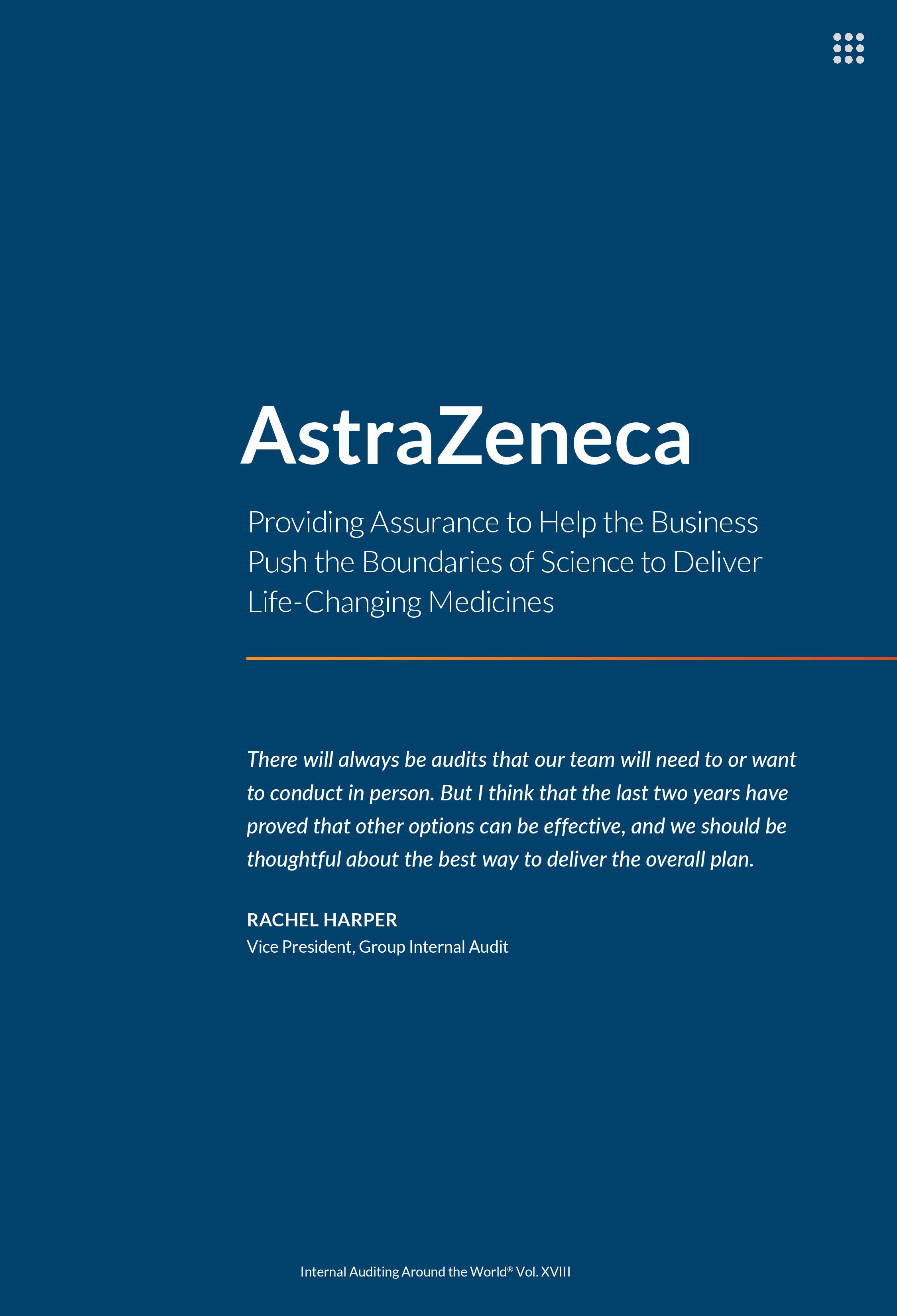 When AstraZeneca Group Internal Audit Vice President Rachel Harper joined the company in early 2020, one of her immediate goals was to implement a strong technology foundation for internal audit that would help support the function's evolution into a world-class operation. "We've invested in updating our IT platform for conducting audit work and connecting seamlessly with business action owners, while also using analytics and other digital tools extensively in our everyday work," says Harper. 
In this profile, Harper explains how her team has embraced hybrid work to help the company operate more sustainably.