Building More Ethical and Effective Cultures With Alison Taylor, Head of Ethical Systems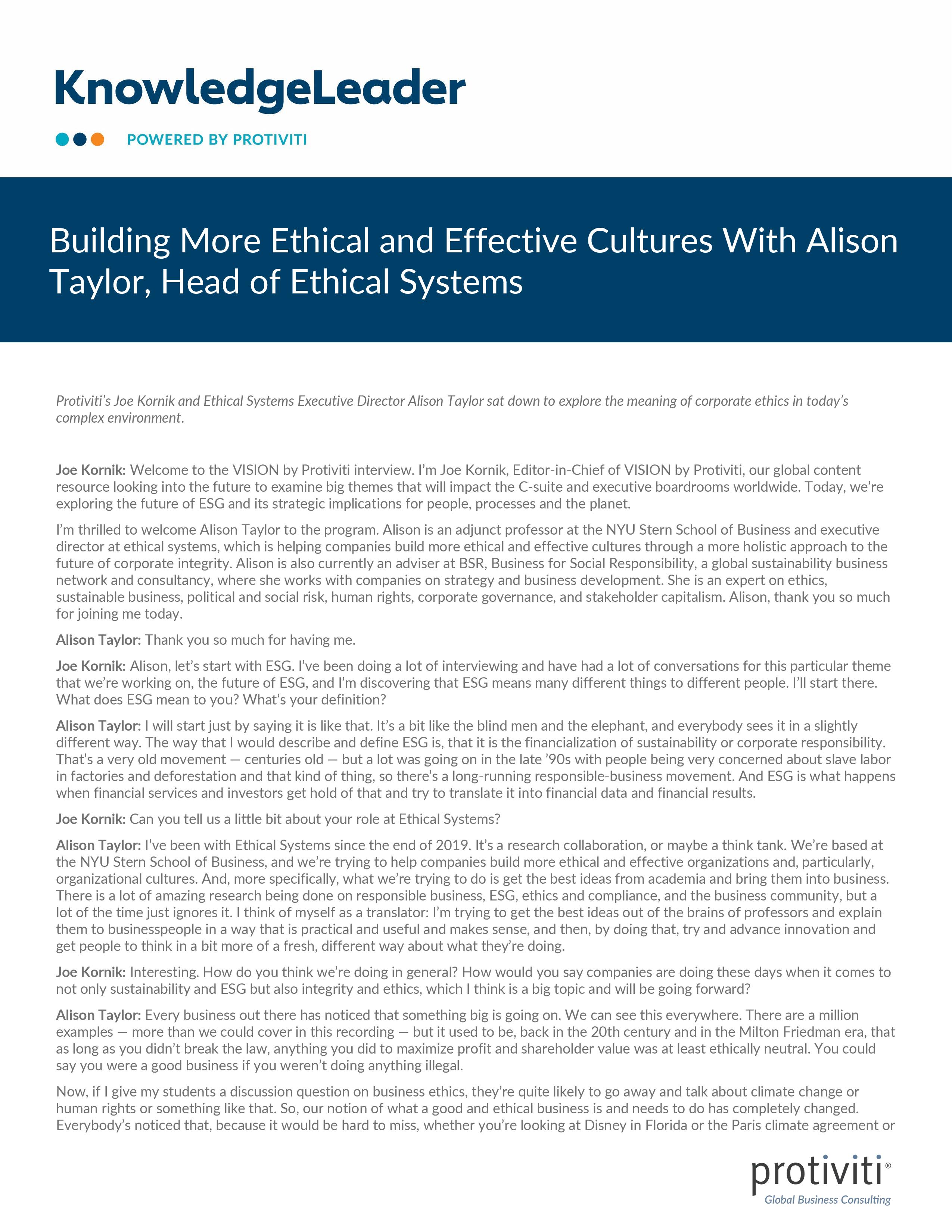 Alison Taylor is an adjunct professor at the NYU Stern School of Business and executive director of Ethical Systems, a research collaborative helping companies build more ethical and effective cultures through a more holistic approach to the future of corporate integrity. Joe Kornik, editor-in-chief of VISION by Protiviti, sat down with Taylor to dissect the meaning of corporate ethics in today's complex environment where choosing sides is increasingly expected by employees, customers, shareholders and investors.  
Click the download button to read the full podcast transcript or listen to it here.