CEO of NEPAD: Agenda 2063 Provides "Blueprint to Transform Africa Into a Global Powerhouse"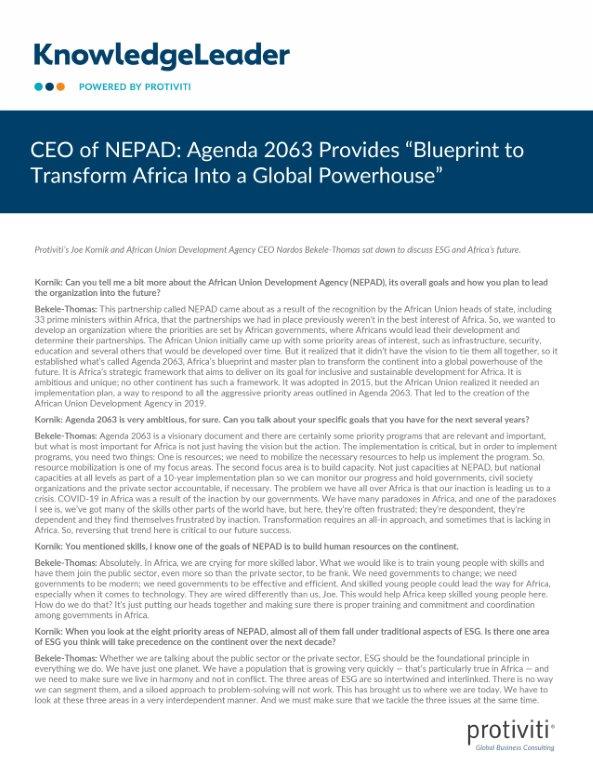 Nardos Bekele-Thomas is the CEO of the African Union Development Agency (also known as NEPAD). Endorsed by African Union heads of state and government, including 33 prime ministers within Africa, Bekele-Thomas became the first woman to lead the African Union's development agency when she took over May 1, 2022. NEPAD aims to transform Africa with a mandate to facilitate and coordinate the implementation of regional and continental priority development programs and projects. Bekele-Thomas sat down with Joe Kornik, editor-in-chief of VISION by Protiviti, to discuss ESG and Africa's future.
Click the download button to read the full podcast transcript or listen to it here.