Checkmate Humanity: Responsible Metaverse Alliance Founder Talks Ethics, Safety and Governance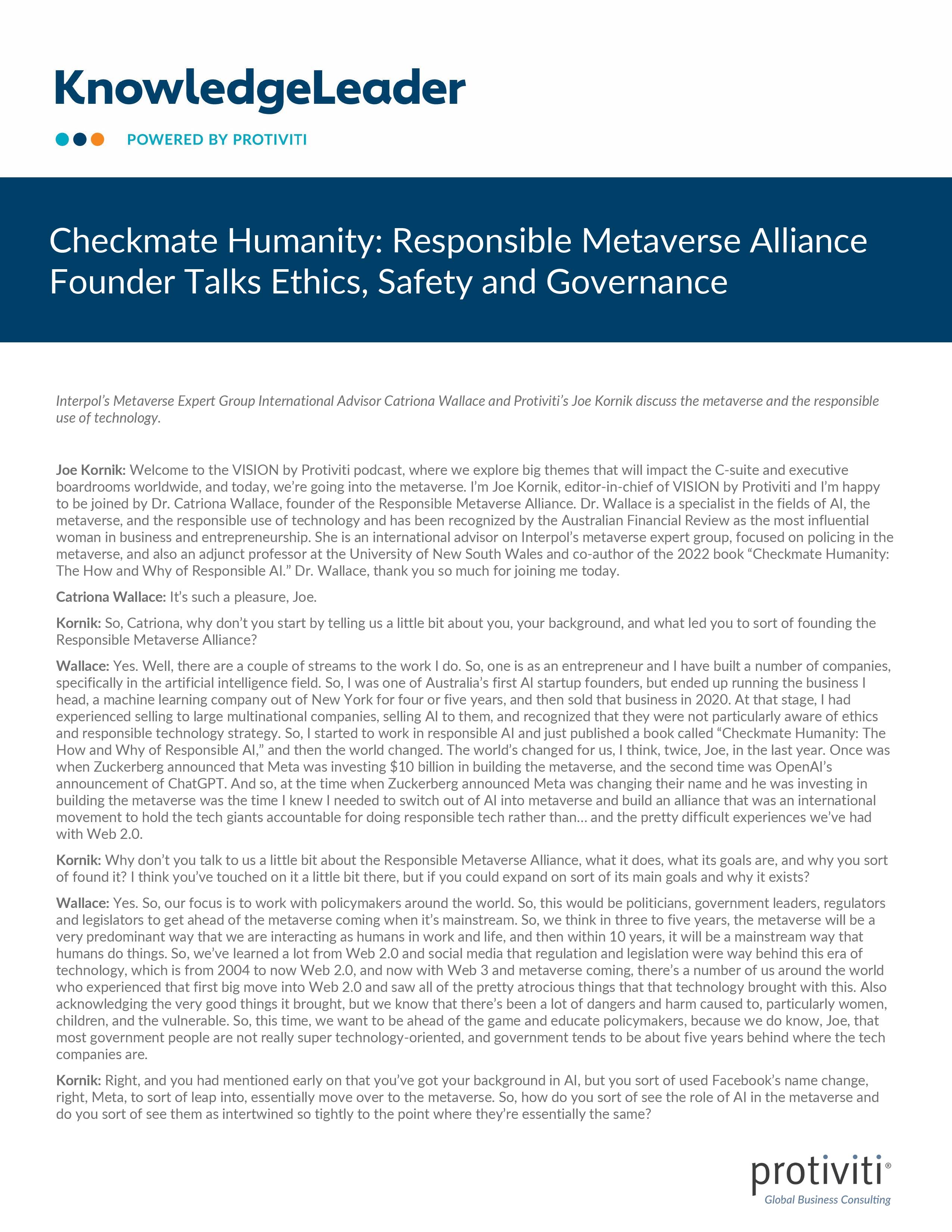 Dr. Catriona Wallace, author of the 2022 book Checkmate Humanity: The How and Why of Responsible AI, has been recognized by the Australian Financial Review as the most influential woman in business and entrepreneurship. She is also an international advisor on Interpol's Metaverse Expert Group focused on policing in the metaverse, an adjunct professor at the University of New South Wales and co-author of the newly published whitepaper The Metaverse and Standards. In this VISION by Protiviti podcast, Joe Kornik, editor-in-chief of VISION by Protiviti, is joined by Dr. Catriona Wallace to talk about the metaverse and the responsible use of technology. 
Click the download button to read the full interview transcript or watch it here.