Unleashing the Power of Mobile Threat-Hunting Toolkits: Why They Are Crucial in Today's Cybersecurity Landscape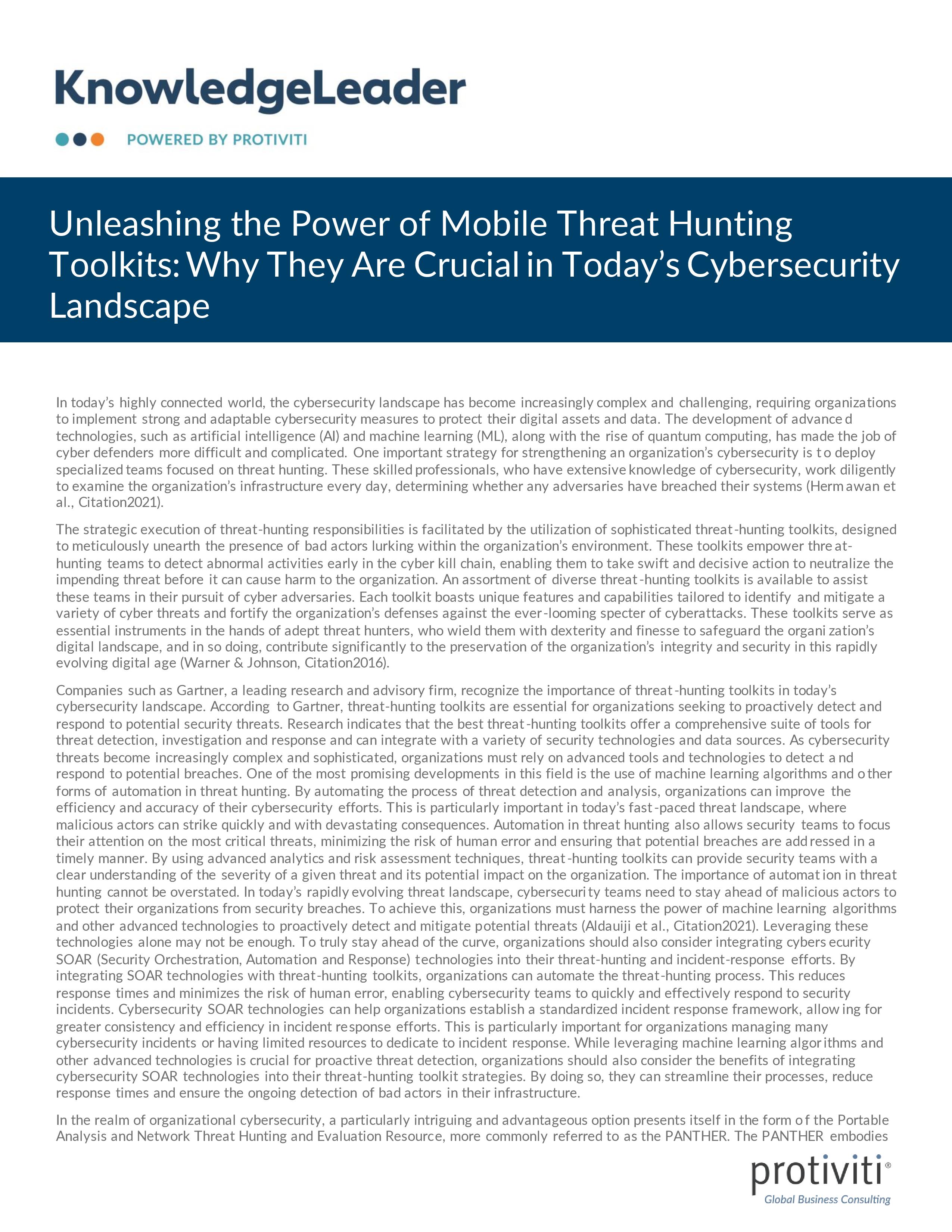 In today's highly connected world, the cybersecurity landscape has become increasingly complex and challenging, requiring organizations to implement strong and adaptable cybersecurity measures to protect their digital assets and data. The development of advanced technologies, such as artificial intelligence (AI) and machine learning (ML), along with the rise of quantum computing, has made the job of cyber defenders more difficult and complicated. One important strategy for strengthening an organization's cybersecurity is to deploy specialized teams focused on threat hunting.
This article discusses the importance of mobile threat-hunting toolkits in modern cybersecurity.