Digital Disruption: Futurologist and Professor Dr. Stefan Gröner on Leading Through Rapid Change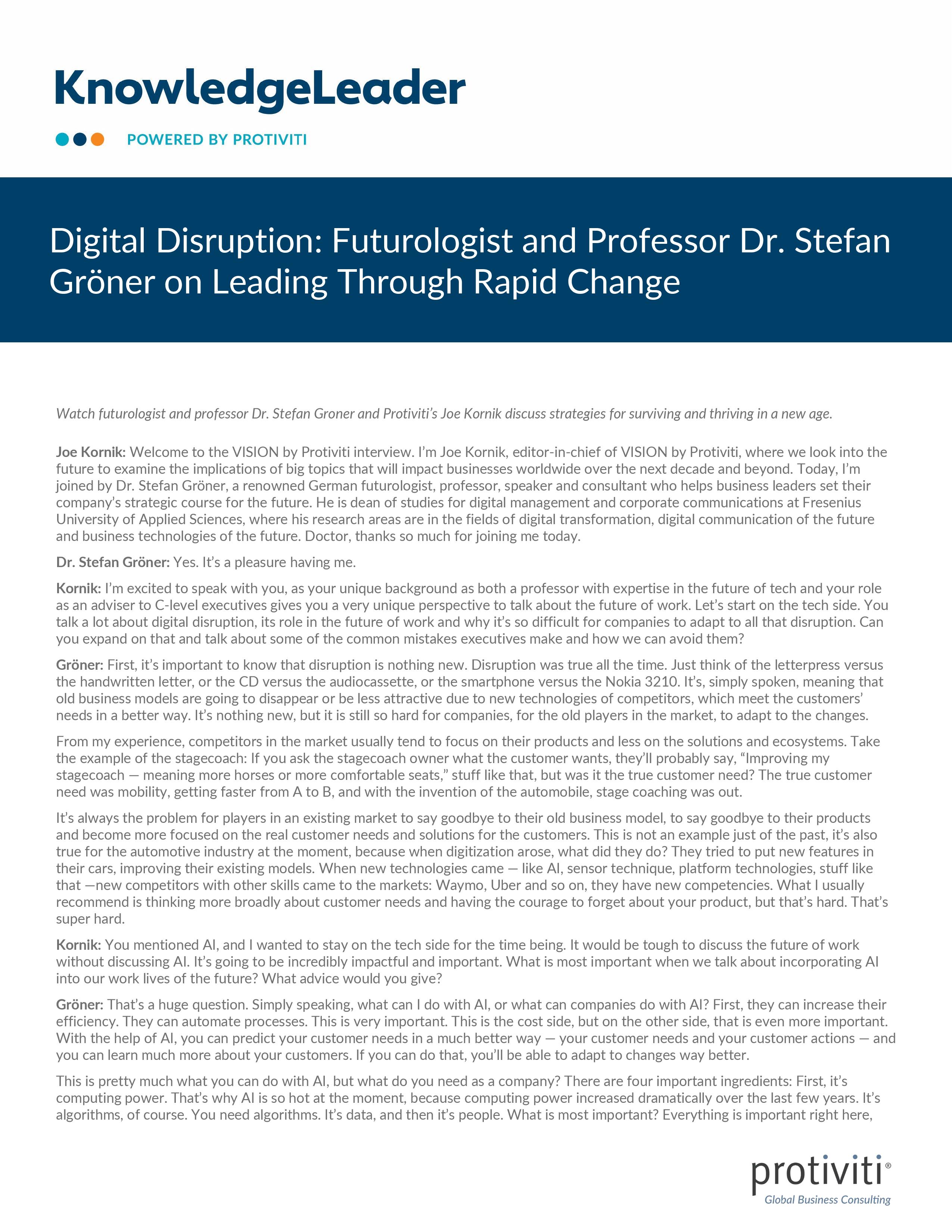 Dr. Stefan Gröner is a renowned German futurologist, professor, speaker and consultant who helps business leaders set their strategic courses for the future. He is also dean of studies for digital management and corporate communications at Germany's Fresenius University of Applied Sciences where his research areas are in the fields of digital transformation, digital communication of the future and business technologies of the future. Joe Kornik, editor-in-chief of VISION by Protiviti, sat down with Groner to discuss strategies for surviving and thriving in a new age. 
Click the download button to read the full interview transcript.