LIBOR Transition During the Pandemic: Is Your Program Management Office Ready to Take on the Challenge?
Subscriber Content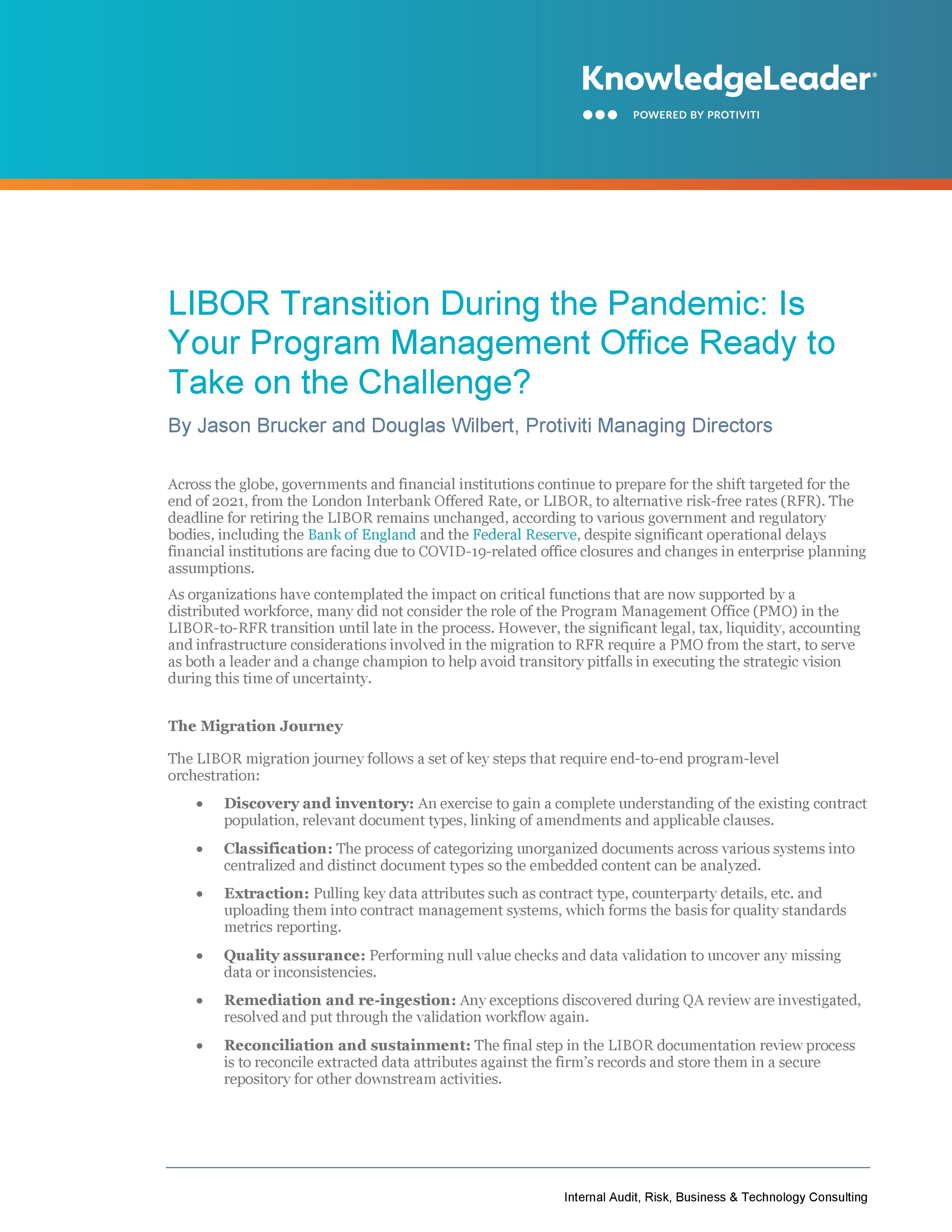 As organizations have contemplated the impact on critical functions that are now supported by a distributed workforce, many did not consider the role of the program management office (PMO) in the LIBOR-to-RFR transition until late in the process. However, the significant legal, tax, liquidity and accounting considerations involved in the migration to RFR require a PMO, from the start, to serve as both a leader and a change champion to help avoid transitory pitfalls in executing the strategic vision during this time of uncertainty.
This article provides an overview of the LIBOR migration journey and offers key strategies PMOs can use to benefit their transition long term.