Sustainable Solutions: Protiviti Managing Director on Improving ESG Realities for the Planet, One Organization at a Time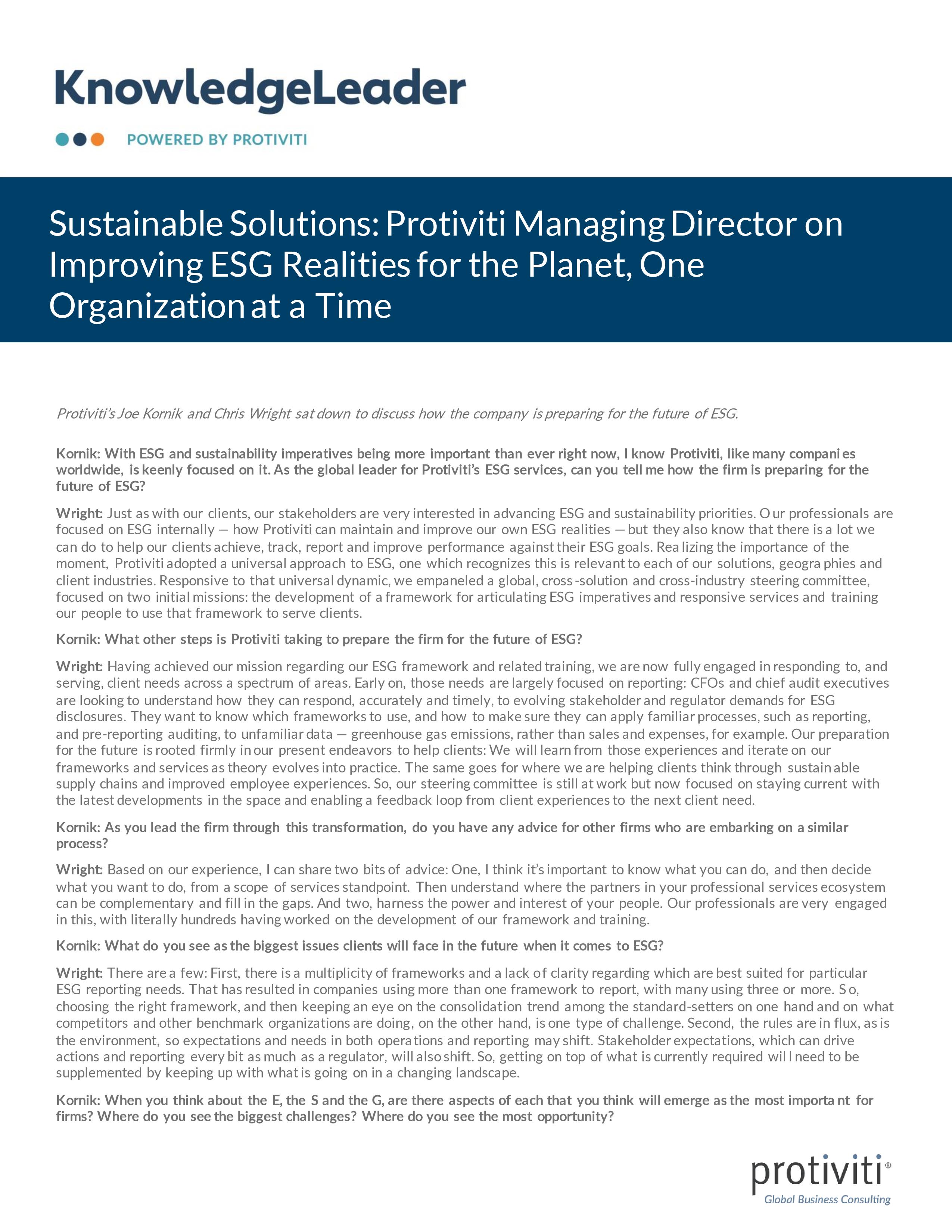 Sustainability initiatives are paramount worldwide and have never been more important or higher on the agenda for clients, their global stakeholders and Protiviti. During 2021, Protiviti continued its quest to define ESG operating and reporting strategies for both the firm and its clients, as they seek to act in more sustainable ways and report their ESG metrics accurately and effectively. In the thick of this firmwide initiative is Managing Director Chris Wright, global leader of Protiviti's business performance improvement practice and a member of Protiviti's ESG steering committee. Joe Kornik, editor-in-chief of VISION by Protiviti, caught up with Wright to discuss how Protiviti is preparing for the future of ESG.
Click the download button to read the full podcast transcript or listen to it here.