Sustainability Chief of Drax Group, UK: "We'll Be the First Carbon-Negative Power Station by 2030"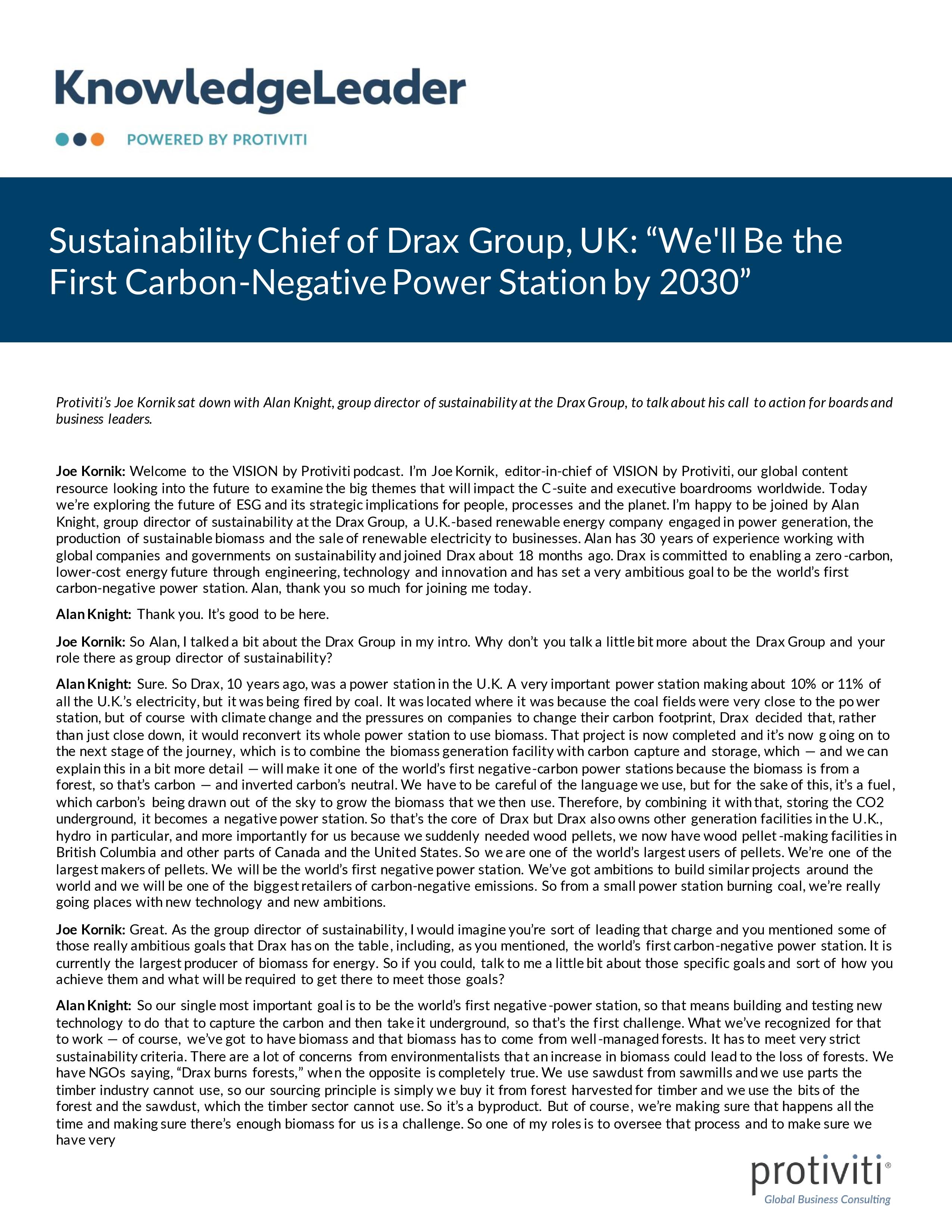 Alan Knight is group director of sustainability at the Drax Group, a U.K.-based renewable energy company engaged in power generation, the production of sustainable biomass and the sale of renewable electricity to businesses. Under Alan's leadership, Drax is committed to enabling a zero-carbon, lower cost energy future through engineering, technology and innovation, and has set an ambitious goal to be the world's first carbon negative power station by 2030. Alan joined Joe Kornik, editor-in-chief of VISION by Protiviti, to talk about his call to action for boards and business leaders.
Click the download button to read the full podcast transcript or listen to it here.