What Do the Silicon Valley Bank and Signature Bank Failures Mean for Bank Supervision?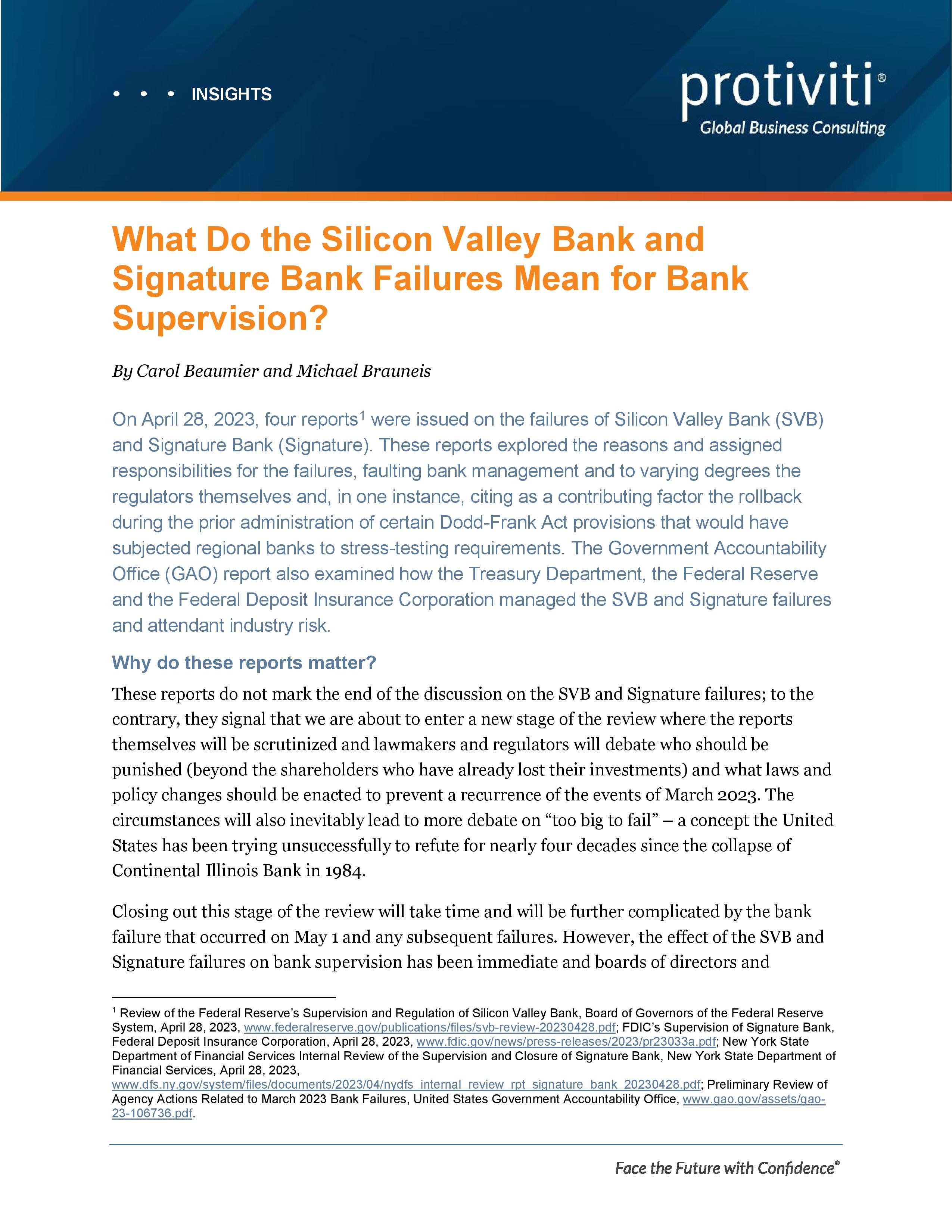 On April 28, 2023, four reports were issued on the failures of Silicon Valley Bank (SVB) and Signature Bank (Signature). These reports explored the reasons and assigned responsibilities for the failures, faulting bank management and, to varying degrees, the regulators themselves. Boards and management of mid-sized and regional banks need to be prepared for increased scrutiny of the risk implications of their strategies and their risk management practices. 
This article addresses the next stage of what is likely to be a lengthy examination of the issues surrounding these failures and the actions that should be taken to prevent such events in the future.