Six Elements of Infrastructure for Stock Compensation Processes and Controls
Subscriber Content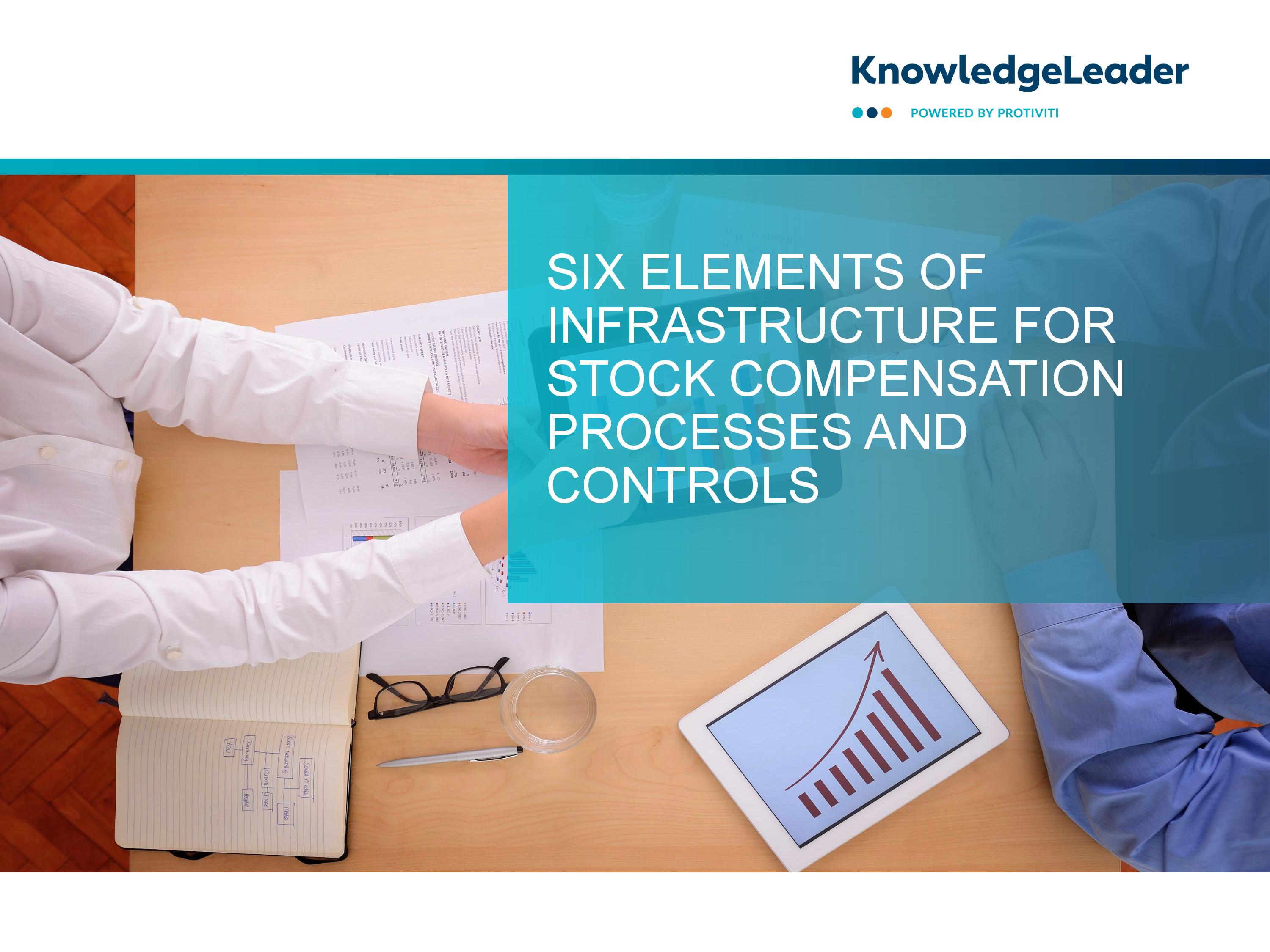 This sample document includes the six elements of infrastructure for an organization's stock compensation process.
The six elements of infrastructure is a useful tool for categorizing issues, understanding where problems are occurring within the organization and drawing conclusions to form the basis for recommendations. In Protiviti's view, the elements of infrastructure should be considered when designing a new process or assessing an existing process. Also, the six elements are common to each process or function. These elements include business policies, business processes, people and organization, management reports, methodologies, and systems and data. These are the capabilities that each process or function should possess, and they provide a comprehensive and consistent framework to communicate the requirements for the appropriate operation of a process or function.
From a business strategies and policies perspective, it is important the following items are in place for the stock compensation process: equity-based compensation process is aligned with the compensation committee's objectives and charter; lines between legal/SEC, HR, outside administrators, treasury and accounting/reporting are clearly defined; IT selection, administration and control policies are appropriate; and accounting/reporting policies are appropriate.