Big Data or Big Brother? Streetlights Versus Surveillance in San Diego's Smart City Quest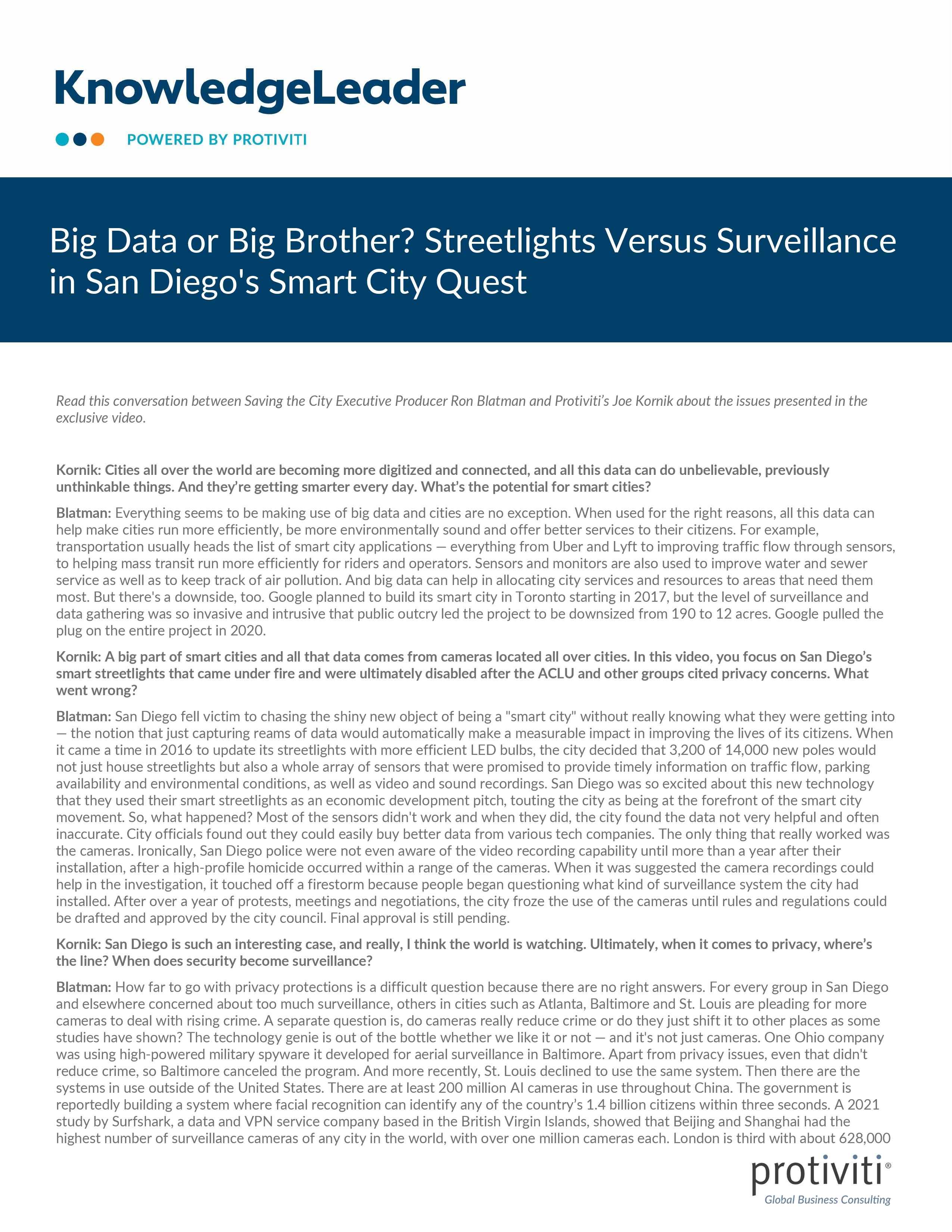 Saving the City: Remaking the American Metropolis is a multipart documentary series focused on finding a better future for American cities and the people who live in them. VISION by Protiviti partnered with Saving the City to create an exclusive video for our Future of Cities topic. Ron Blatman, executive producer of Saving the City, also created and produced the acclaimed Saving the Bay, the four-part PBS series on the history of the San Francisco Bay, which continues to air. For VISION by Protiviti, Blatman produced a video on how San Diego's smart streetlights unintentionally became a major privacy concern for citizens. Blatman sat down with VISION by Protiviti's Executive Editor Joe Kornik to discuss the issues presented in the exclusive video. 
Click the download button to read the full interview transcript and view the video here.