Protiviti, ING and Closed Loop Partners Panel Explores Relationship Between Sustainability and Finance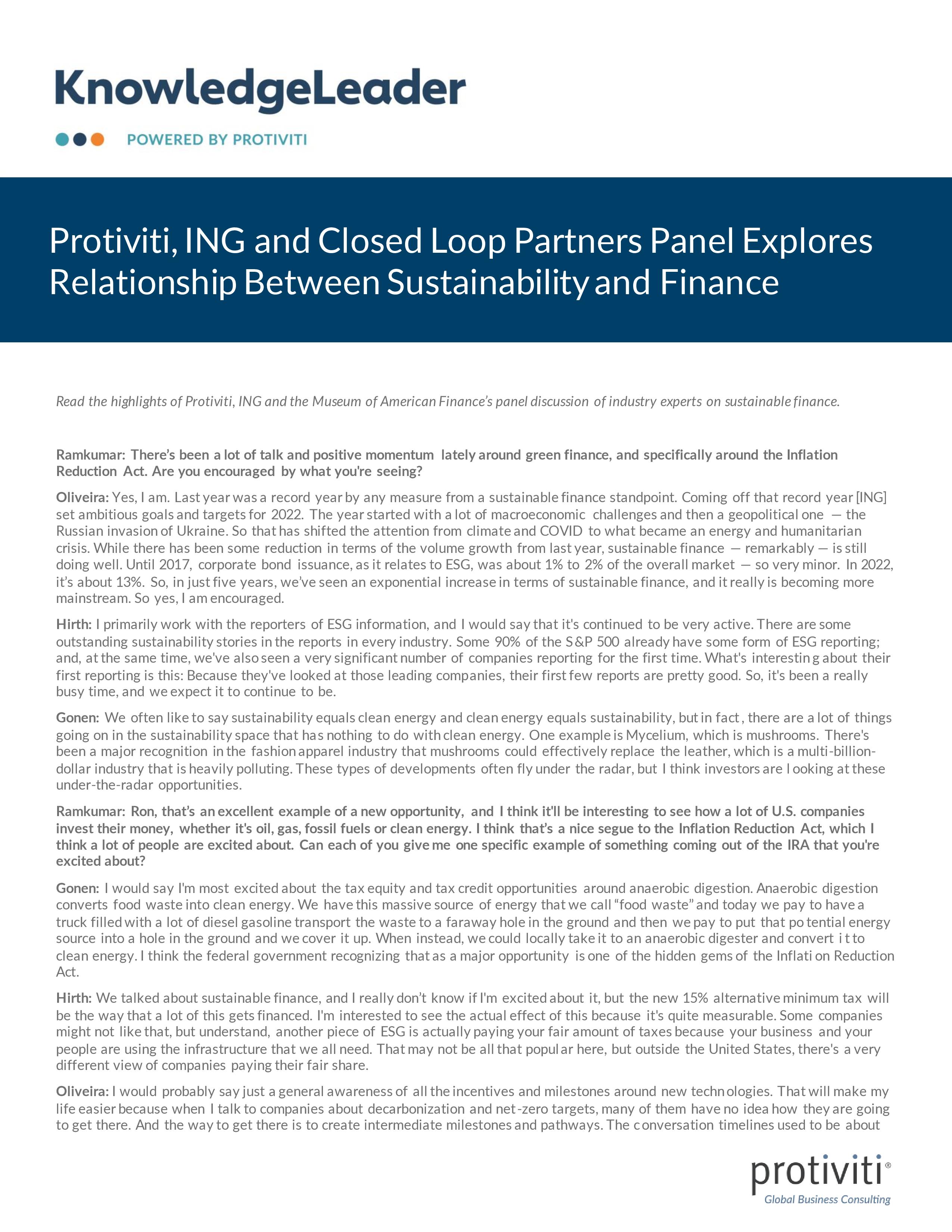 Sustainability, increasingly referred to as ESG, has emerged as a top business priority even as sustainable, or impact, investing has moved into the mainstream. In September 2022, Protiviti, ING and the Museum of American Finance hosted a panel discussion of industry experts for more than 100 attendees at ING headquarters in New York. Amrith Ramkumar, climate finance reporter for The Wall Street Journal, moderated a discussion titled "Going Green: Exploring the Relationship of Sustainability and Finance" among Ana Carolina Oliveira, head of sustainable finance for ING; Ron Gonen, founder and CEO of Closed Loop Partners; and Robert Hirth, senior managing director at Protiviti and former co-vice chair of the Sustainability Accounting Standards Board.
Click the download button to read the full panel discussion.